BODY OIL
Regular price
Sale price
$32.00 USD
Unit price
per
Sale
Sold out
Ingredients

prunus armeniaca (apricot) kernel oil, persea gratissima (avocado) oil, camellia oleifera seed oil, rosa rubiginosa (rosehip) seed oil, tocopheryl (vitamin e) acetate, chrysanthemum indicum oil, osmanthus fragrans, camellia sinensis leaf (tea plant) oil
Kiyani Body Oil is a skincare must-have for radiant and rejuvenated skin! Our versatile blend of natural botanical oils is specifically formulated to nourish, soften, and protect your skin.
Rejuvenates and Softens: Kiyani Body Oil is crafted with a careful selection of natural ingredients that are amazingly similar to the oils found in our own skin. This means that our oil is quickly and effortlessly absorbed, instantly replenishing and repairing your skin's moisture barrier. Say goodbye to dryness and hello to silky-smooth skin.
Nourishing Powerhouse: Our lovingly created formula combines the potent nourishing properties of apricot seed oil, avocado oil, camellia seed oil, rose hip oil, and vitamin E. This powerful combination delivers a burst of essential nutrients to your skin, promoting a youthful and glowing complexion.
Fast Absorbing and Vegan: We know how important it is to have a skincare routine that fits with your busy lifestyle. That's why Kiyani Body Oil is specially formulated to be fast absorbing, leaving no greasy residue behind. You can apply it in the morning and go about your day feeling moisturized and fresh. And to top it off, our oil is vegan and cruelty-free, allowing you to feel good about the products you use.
THE SCENT
Indulge your senses with the captivating scent of our Body Oil - a fragrance crafted with love from the finest floral botanicals found across Asia.
Osmanthus: Our exquisite scent features the delicate and intoxicating notes of Osmanthus. Known as the "Fragrance of the Gods," this revered flower brings a sense of luxury and elegance to our body oil. Revel in its sweet and fruity aroma as it uplifts your mood and evokes feelings of joy and tranquility.
Chrysanthemum: Immerse yourself in the delicate and mesmerizing scent of Chrysanthemum. This beautiful flower is often associated with serenity and relaxation. Let the soothing aroma of Chrysanthemum in our body oil transport you to a state of calmness, providing a therapeutic experience for both your mind and body.
Tea Plant: Get ready to indulge in the enchanting scent of the Tea Plant. This aromatic botanical adds a touch of freshness and vitality to our body oil. Experience the invigorating and energizing qualities of Tea Plant as it awakens your senses and leaves you feeling rejuvenated and revitalized.
Combined, these three floral botanicals elegantly blend to create a scent that is truly irresistible. With just a few drops of our body oil, you will be transported to a blissful oasis, surrounded by the essence of Asia. Let the heavenly fragrance envelope you throughout the day, leaving a trail of allure wherever you go.
View full details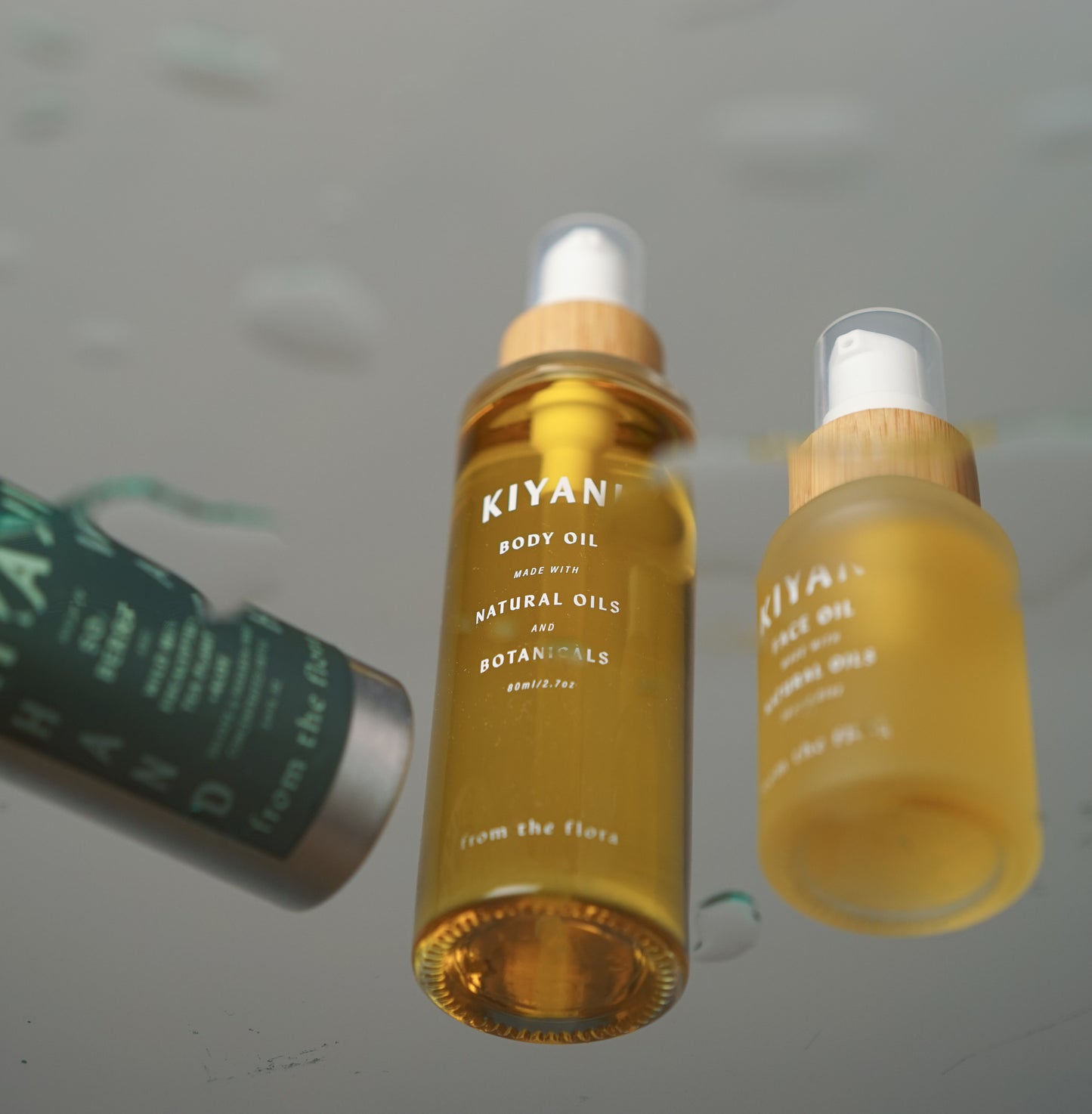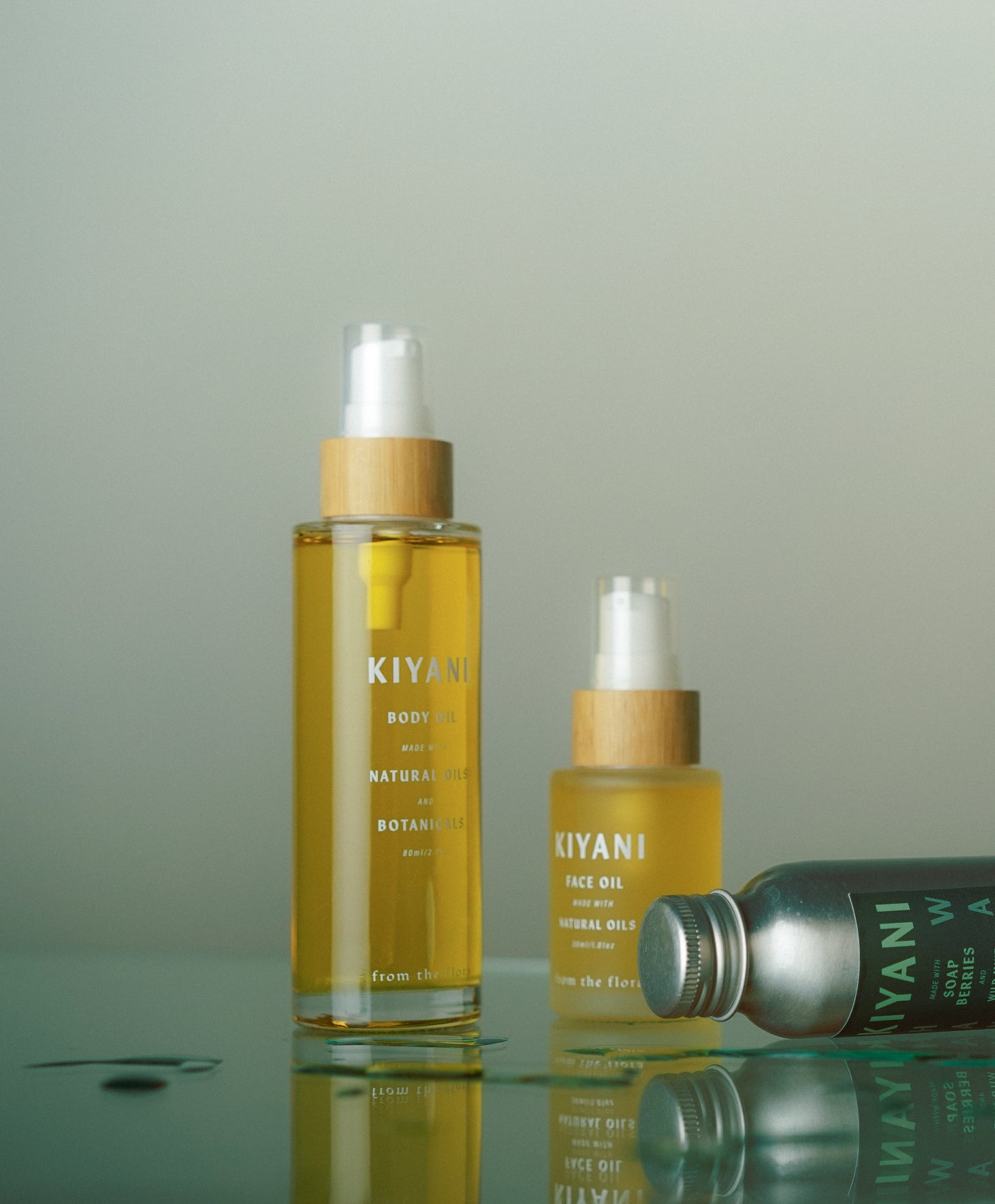 Happy Ma'sani
I am loving the Body oil- I am so happy I made this purchase. I have been using this daily & my skin looks hydrated, feels so airy & I LOOOOVE the scent. Learning about plant based products, I love the concept of being more earth friendly & an Indigenous business owner!
Smells amazing 🤩
This oil smells soooo good and has a light floral scent to it. My skin absolutely loves this oil. It's immediately absorbed into my skin and there's no residue. It left my skin feeling so soft and smooth. I'll for sure be purchasing again 🤗💖
Lovely body oil
The scent is comforting and lovely, as is the body oil itself. It absorbs quickly and feels moisturizing. I use it daily.
Beautiful
This oil is so beautiful and nourishing. I absolutely love the scent too. Will definitely be keeping this in stock.