BODY SOAP REFILL
Regular price
Sale price
$18.00 USD
Unit price
per
Sale
Sold out
Ingredients

water, Coco-Glucoside, propanediol, Potassium sorbate, Cocamidopropyl Hydroxysultaine, Sodium Benzoate, Guar (guar bean) hydroxypropyltrimonium chloride, tocopheryl (vitamin e) acetate, Phnenoxyethanol, camellia sinesis leaf (tea plant) oil, citric acid, sapindus mukorossi fruit (soap berry) extract, sodium chloride, xanthan gum, aloe barbadensis (aloe) extract, mentha arvensis (wild mint) oil, eucalyptus globulus leaf (eucalyptus) oil
Scent

Our essentials oils offer a transcendent, sensory bathing experience that is is relaxing (tea plant), soothing (eucalyptus) and revitalizing (mint)
How To Use

We formulate the essentials, you add the water to activate it!

 1. Shake the aluminum
container of body soap concentrate.

2. Pour the concentrate into the glass dispenser bottle.

3. Add drinking water to the line marked on the bottle. Or 1.25 cups water if using your own bottle.

4. Gently shake the bottle until the formula + water are thoroughly blended, about 20-30 seconds.

Note: One 2.9-oz. refill container
creates one 12.8-oz bottle of body wash.
Our biodegradable, vegan formula provides a burst of fresh scents with subtle, floral undertones and creates a gentle, cleansing lather that helps the body maintain its natural moisture.
PLANT-BASED INGREDIENTS
Kiyani soaps are formulated with plant-based ingredients and vegan surfactants to generate a luxurious lather. To hydrate and condition the skin, our formula includes corn-derived propanediol, a natural humectant that draws moisture in, and aloe extract with its antioxidant and vitamin properties.
LOW WASTE
Aluminum is infinitely recyclable. Our lightweight aluminum containers, paired with our reusable glass dispensing bottles, offer a beautifully low-waste solution to your body care ritual. Why aren't we Zero Waste yet? To prevent leakage, the containers are stopped with a foam gasket. We're working hard toward our Zero Waste and Plastic Free vision; watch this space!
NON-TOXIC BODY WASH
Our formulas are made from Earth-loving ingredients that are quickly biodegradable and free of synthetic fragrances, sulfates, parabens and phthalates.
To reduce unnecessary waste, our body soap is created in a concentrated form.  
1 refill creates 380 ml of body soap after water is added!   
View full details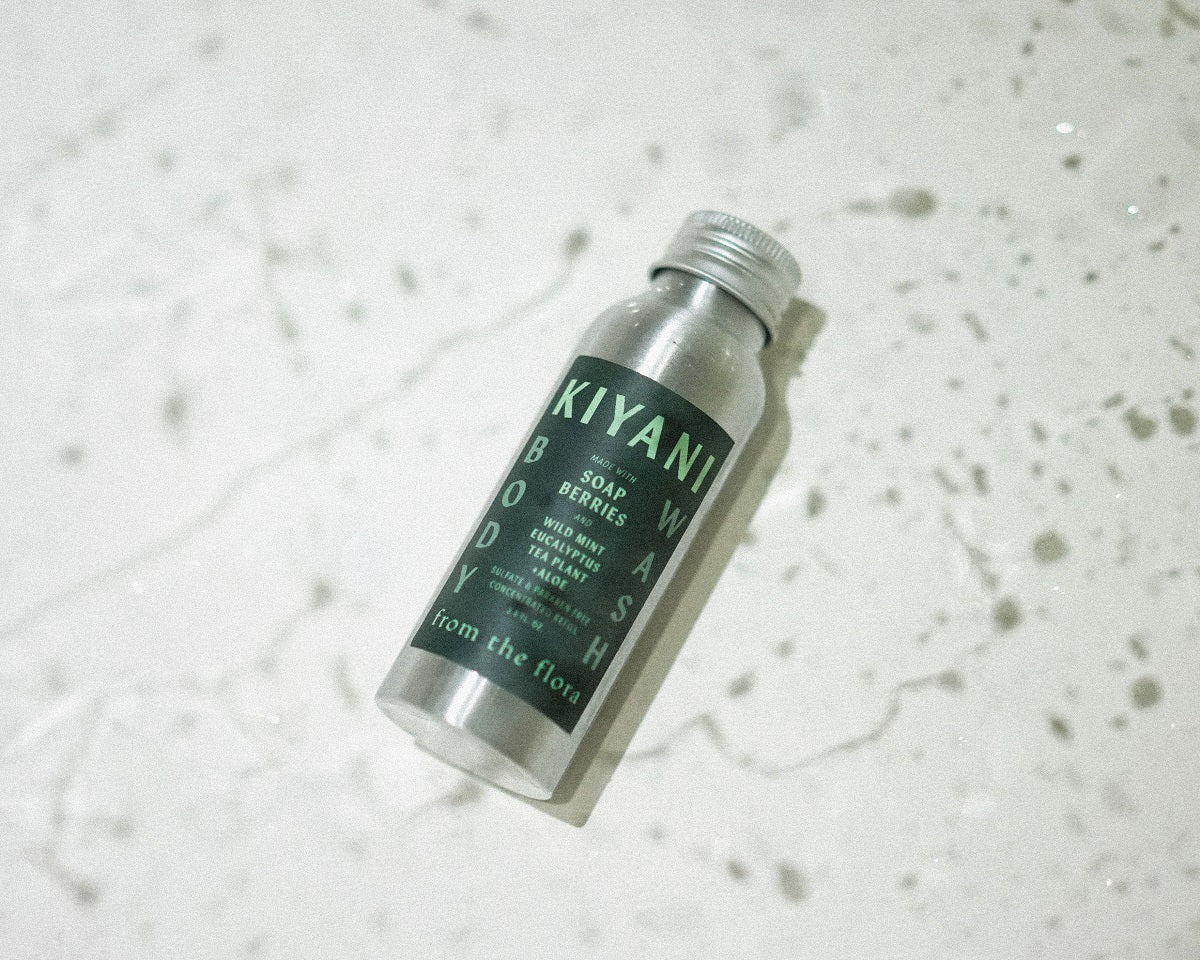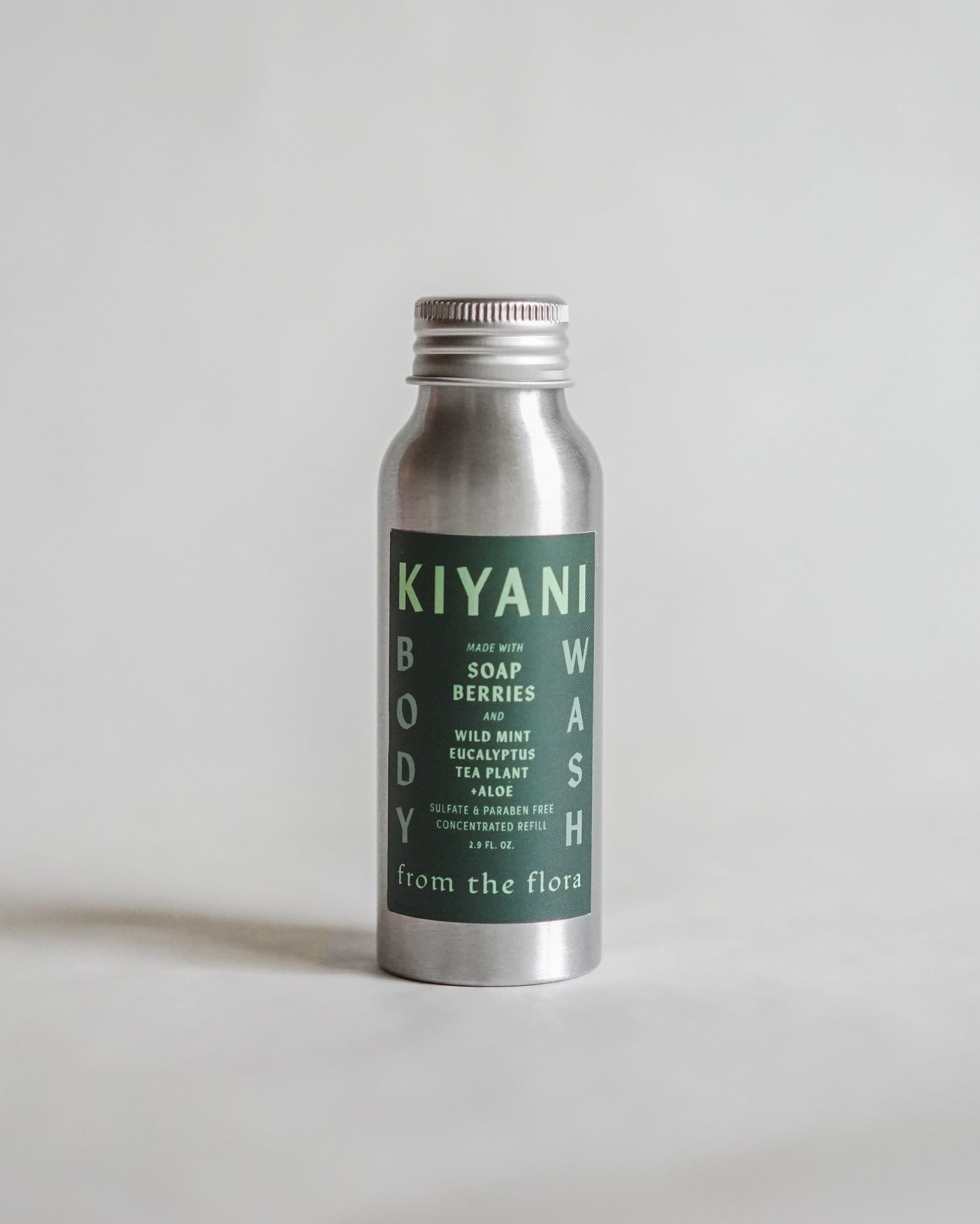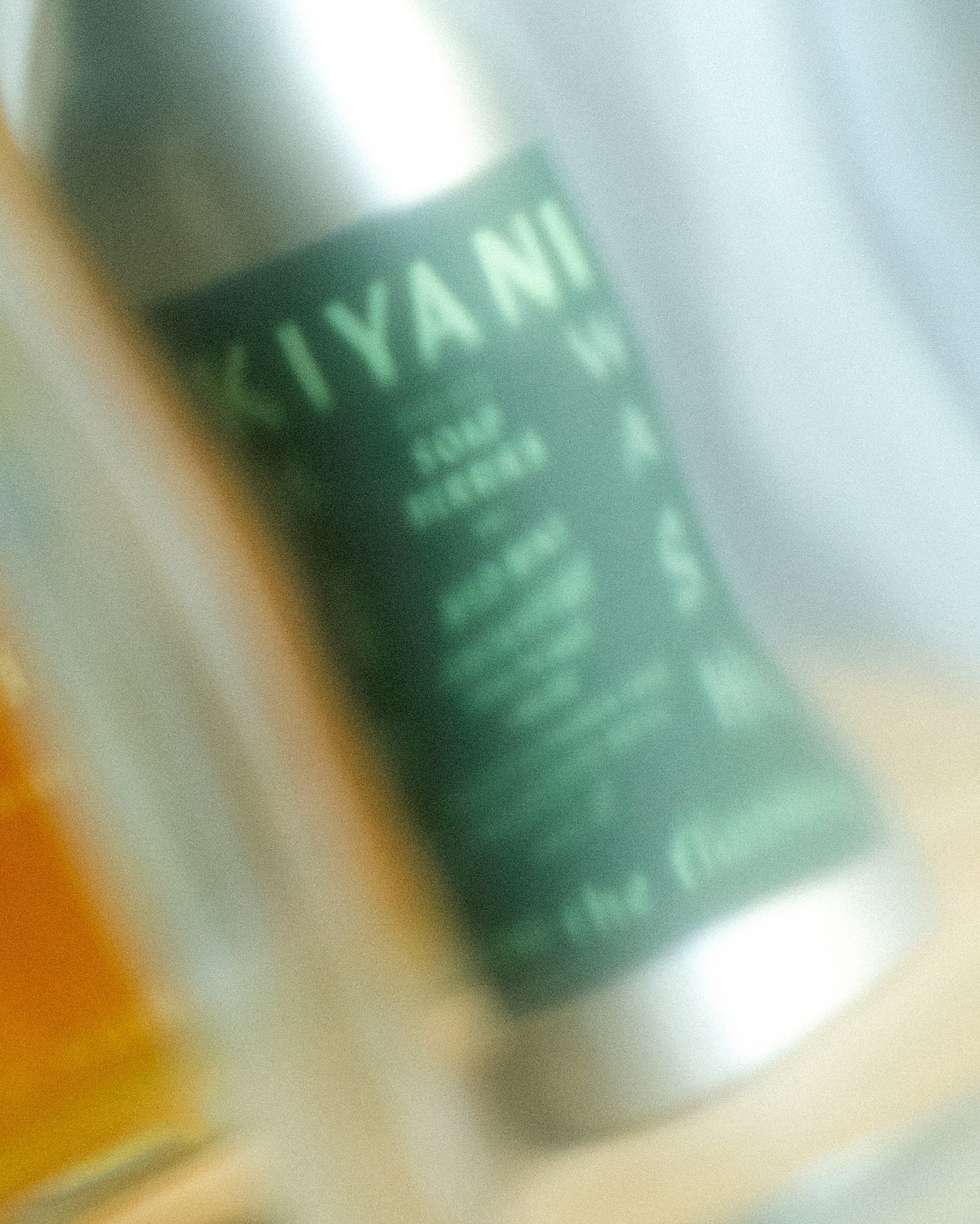 Perfect body soap
Some days, I just stand in the shower with my sea sponge full of Kiyani soap berries and take deep, healing breaths. I believe that this has improved my health in many ways. In part, I'm able to breathe easier not just because of the amazing, subtle scent but because I know that I'm not throwing more plastic into the landfill. I love this soap, the scent, the ingredients, the packaging, and the aesthetic. 10 out of 10 would recommend.
Gorgeous Scent and Earth Friendly! 💚
I am in love with this scent! It smells so good and I can feel good using it. So much thought and effort have gone into making this a low waste product.
Smells so good!
I purchased some for myself and as a gift for my sister. My sister doesn't typically try new body products because she doesn't like many of the typical perfume-heavy scents. This body soap has a light herbal-floral scent and she loved it. It smells nice without being overpowering. It's low waste and produced by an indigenous owned business which we love to support! I highly recommend.
I'm hooked!
Kiyani is the real deal. I'm so glad I came across this soap because it smells amazing and it's good for the planet. Thank you Kiyani!
Amazing Body Soap
I love the smell and how it makes my skin soft. It's amazing to know that I am using this product created by my niece.